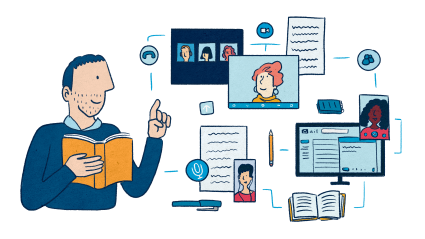 We know students come to Mount Holyoke for the extraordinary learning that happens when we are deeply engaged with one another. We also remain committed to inclusive excellence, meaning that we will ensure that no student is left out of our program. Given the conditions we will find ourselves in the Fall, we must now think creatively about how to deliver our curriculum so we can meet students where they are. With FIT-flexible immersive teaching- we can offer students a robust program of intellectually engaged work, collaboration with one another, and access to a faculty deeply invested in their success — wherever they may be across the globe.
Mount Holyoke's FIT model at a glance
Delivered in Moodle to maximize student and faculty accessibility
Synchronous emphasis to ensure immersive experience and inclusive excellence
Modular semester: Two 7.5-week modules to allow students and faculty to focus more deeply on each course  
Classes take place between 8:00 AM and 10:30 PM to accommodate students abroad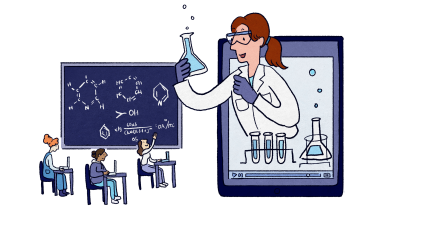 Our Moodle course guides faculty through a comprehensive course re-design aligned with the MHC FIT (flexible immersive teaching) model. If you are a faculty outside of the Five Colleges, please email TLI for guest access information.