A gift of $10,000 or more can be directed to The Mount Holyoke Fund Scholars Program, providing a one-year named scholarship in the amount of the gift to a student with demonstrated need. During the academic year, you will receive a report about your student on their studies and activities.
Please note that scholarship gifts made after March 31 may be assigned to a student in the next fiscal year.
We did it again! Thanks to the generosity of our community, we have officially exhausted the funds for our second $250,000 Mount Holyoke Fund Scholars Match offered by trustee Monica Landry '90. Since the start of 2021, there have been over $500,000 in new gifts and pledges for the Mount Holyoke Fund Scholars Program, resulting in $1 million for this important program. Thank you!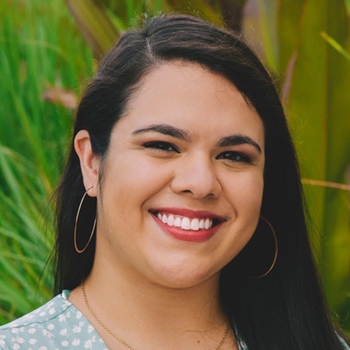 "Your gift matters. No matter how big or small, it all makes an impact in the experience of future generations of Mount Holyoke students!"
Marisol Fernandez '20 credits Mount Holyoke with the "compassion, relationships, critical thinking skills, and overall growth" that helped her succeed as a student at MHC and beyond. She hopes to eventually serve in a professional role that enables her to provide hands-on support to students who have faced similar challenges - to Posse Scholars, first-gen and low-income students, latinx students, and "any other student who is just trying to find themselves in a big, scary world".
For more information, contact Allison Butler '05, director of The Mount Holyoke Fund, at 800-MHC-GIVE.