Every alum. Every year.
Stronger together.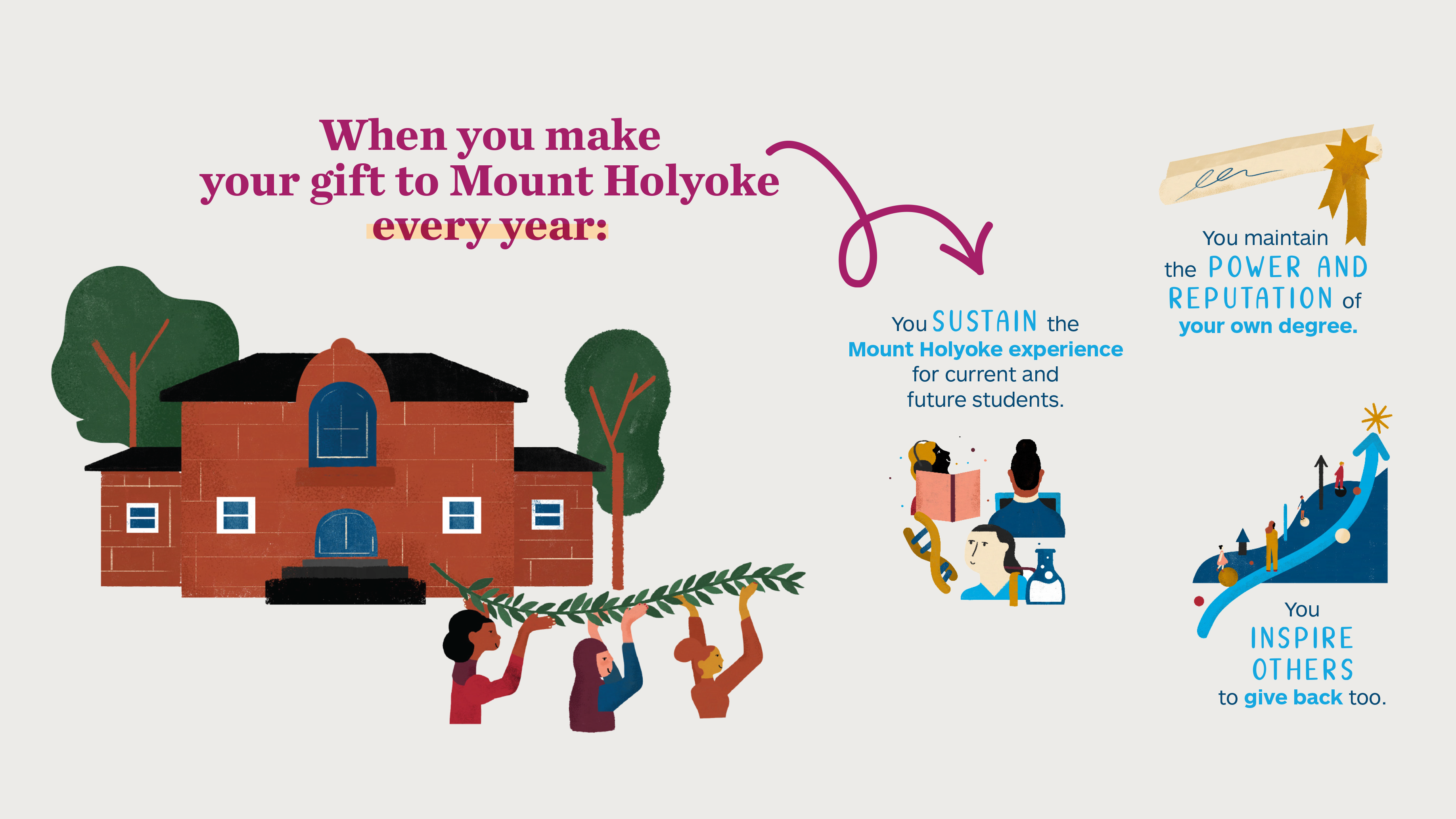 Philanthropy is fun! And important.
Test your word search skills and see the many ways that gifts from the alum community directly impact each and every student at Mount Holyoke — from beloved traditions to beautiful locations, connection and community.
Download a printable version of our power of participation word search and the solution:
Participation is determined by the number of donors, not by the amounts of their gifts.
When you make your gift to Mount Holyoke every year:
It adds up.
Annual gifts (even at very modest levels) can have just as much impact as major gifts when they are pooled together. For example, a $500,000 annual fund (pooled from hundreds or thousands of donors) can have the same financial effect as the payout from a $10 million endowment gift in a given year.
It influences reputation.
Alum participation is one factor used when evaluating and ranking colleges and universities. Rankings can affect reputation, reputation can affect enrollment, and enrollment can affect revenue from tuition. Participation rates are also a point of pride among peers.
It hedges risk.
Giving from alums creates a broad and diverse base of support, which helps ensure that institutions don't have to rely on the same major donors year after year.
It builds a pipeline.
Consistent giving by alums in the years immediately following their graduation increases the likelihood that they will become major donors later in life, make planned gifts, and/or include their alma mater in their estate plans.
It inspires others.
People want to give to a winning cause. High levels of alum participation can influence major donors, corporations, and foundations when they're considering their own investments. They want to give to institutions that others are supporting too.
So make your gift to Mount Holyoke if …
You want to sustain the Mount Holyoke experience for current and future students.
You believe that a liberal arts education is valuable.
You want to maintain the power and reputation of your own degree.
There is power in numbers.  Every donor counts; gifts large and small add up.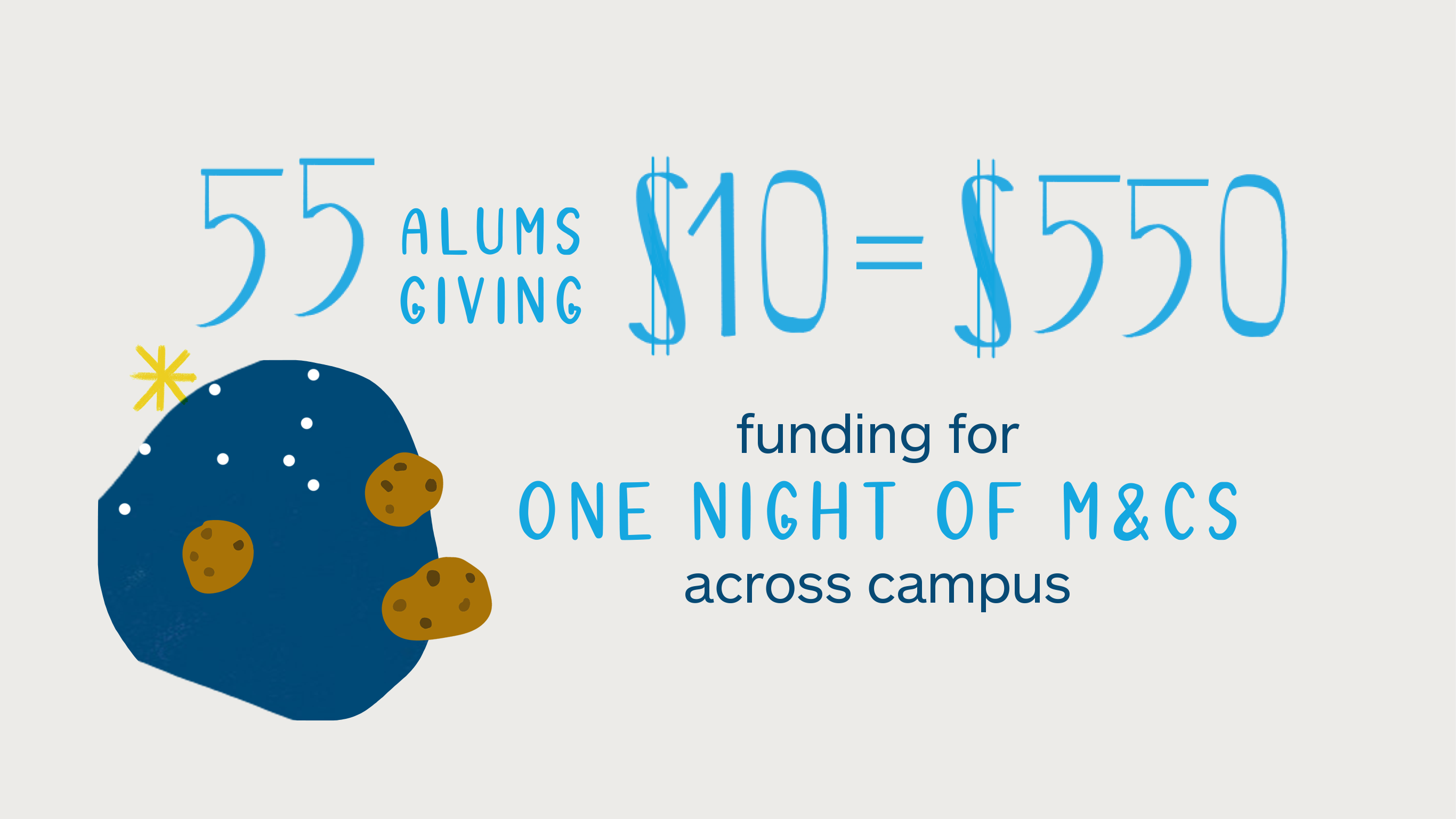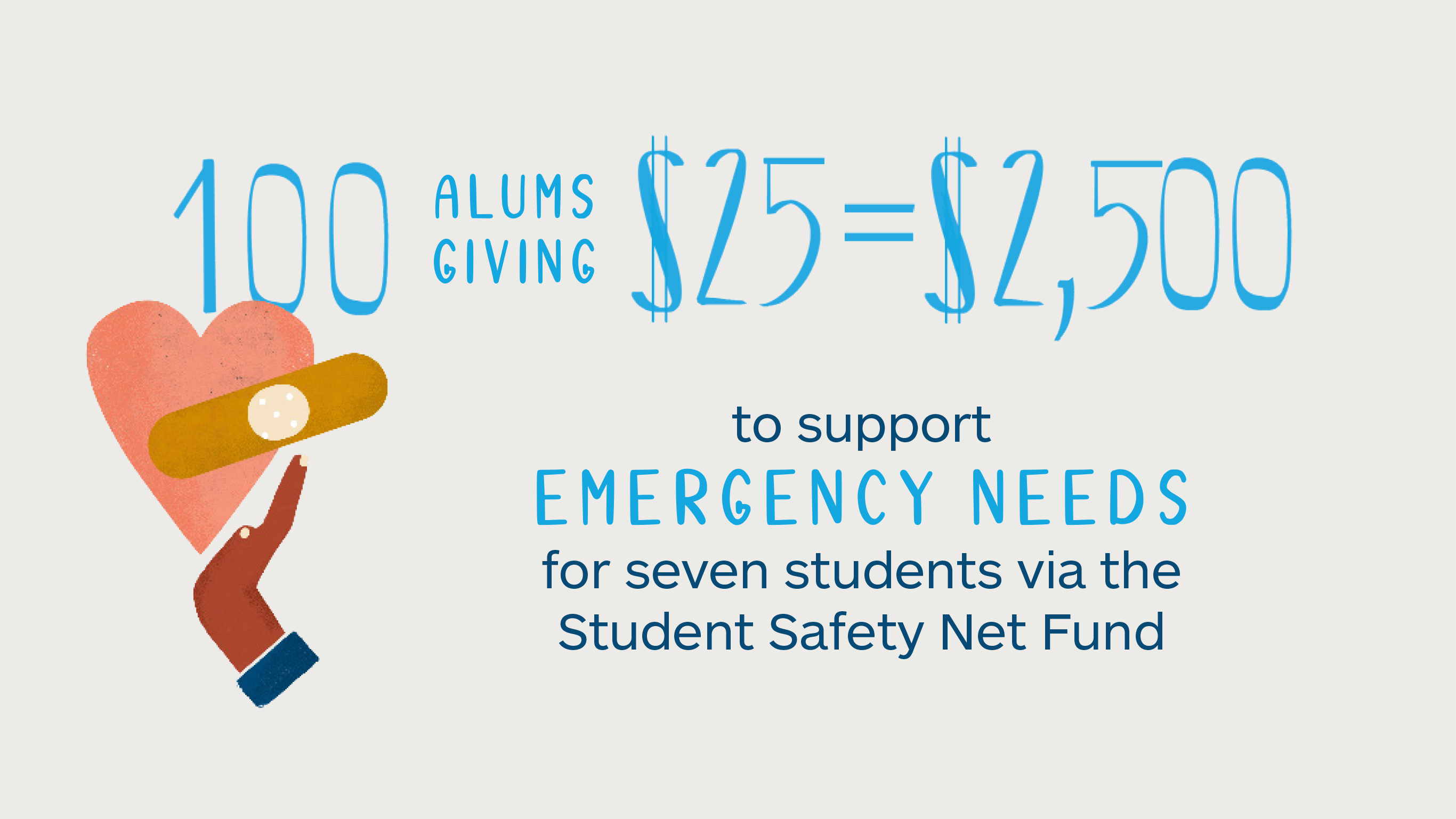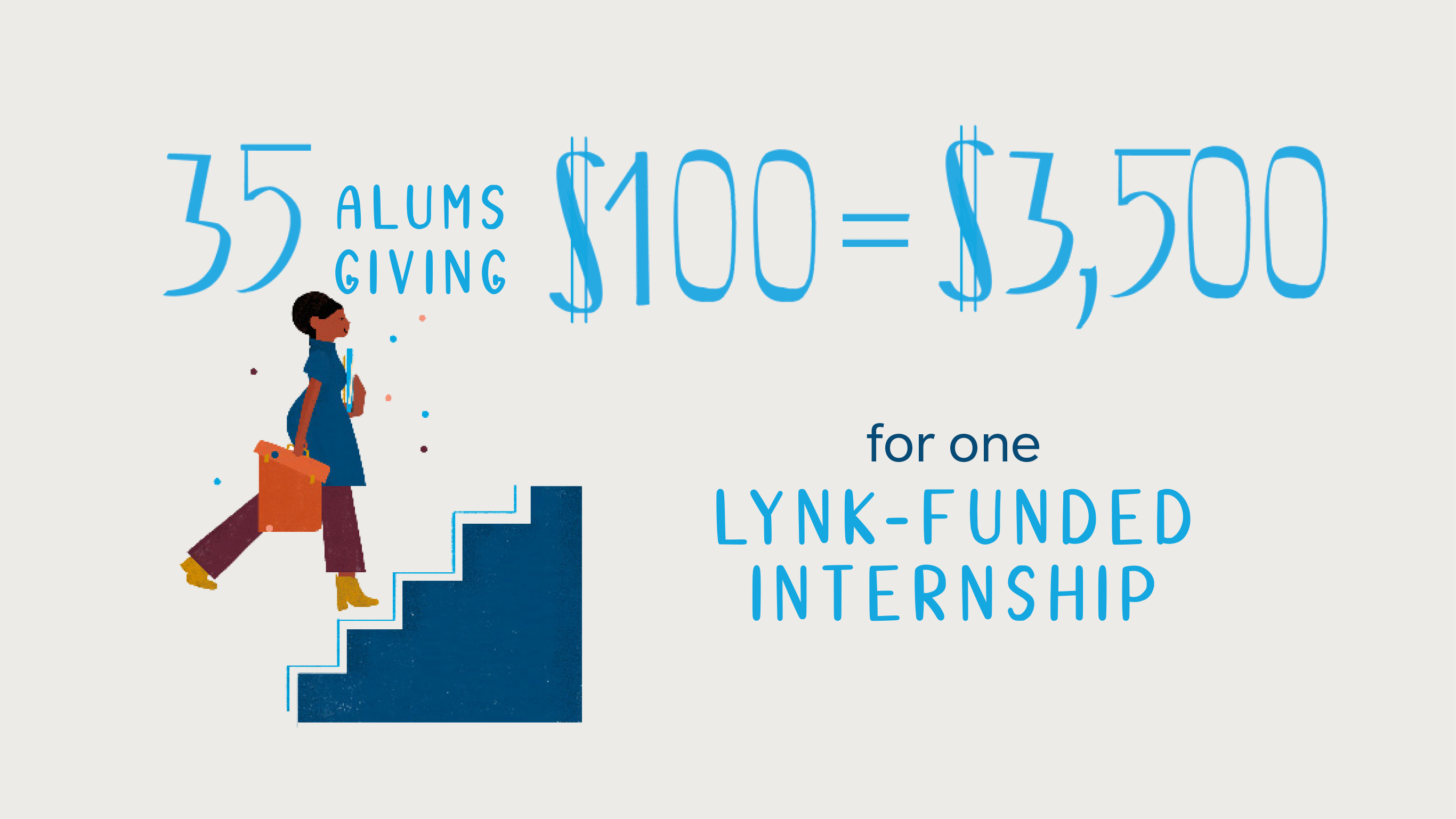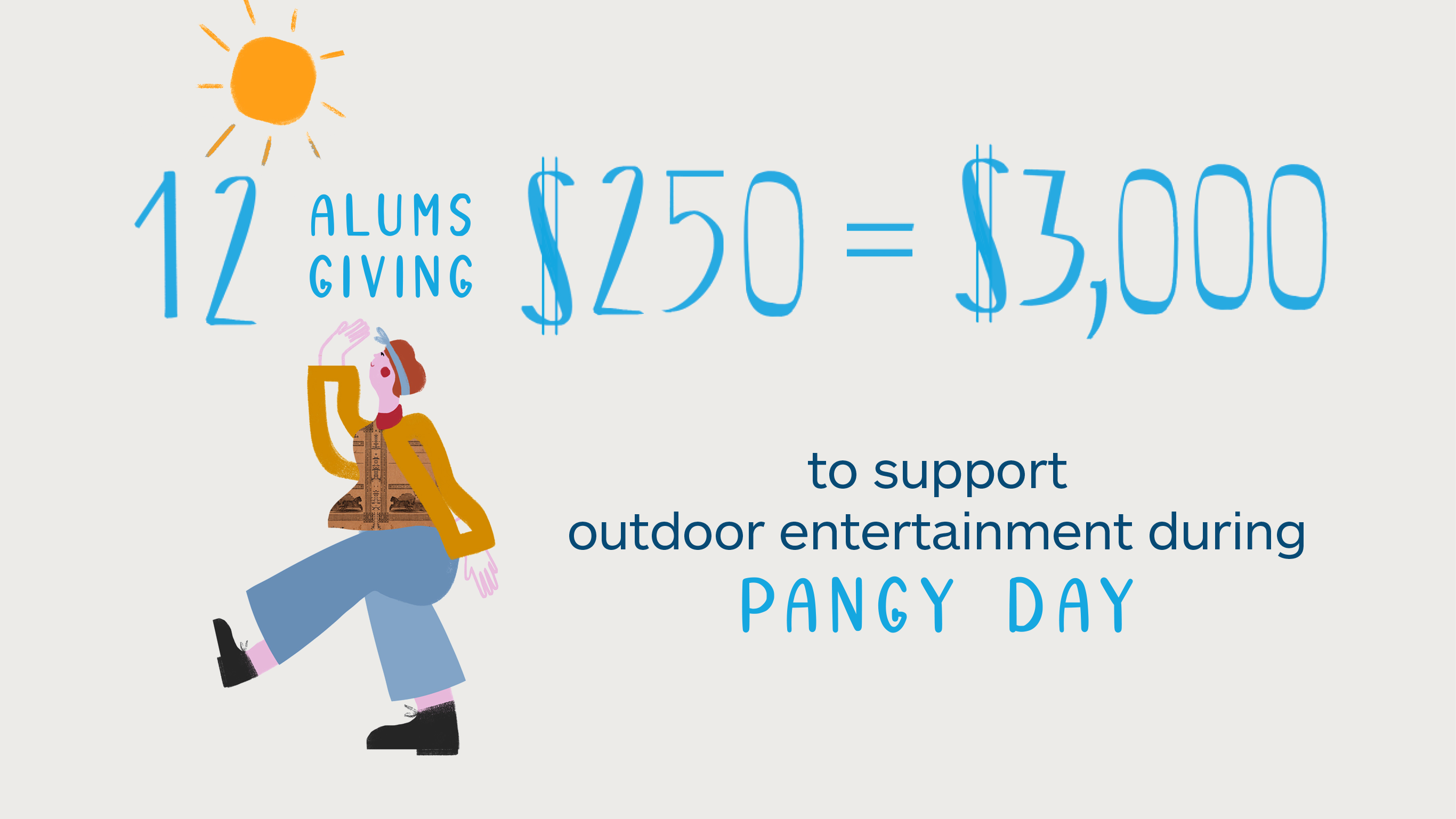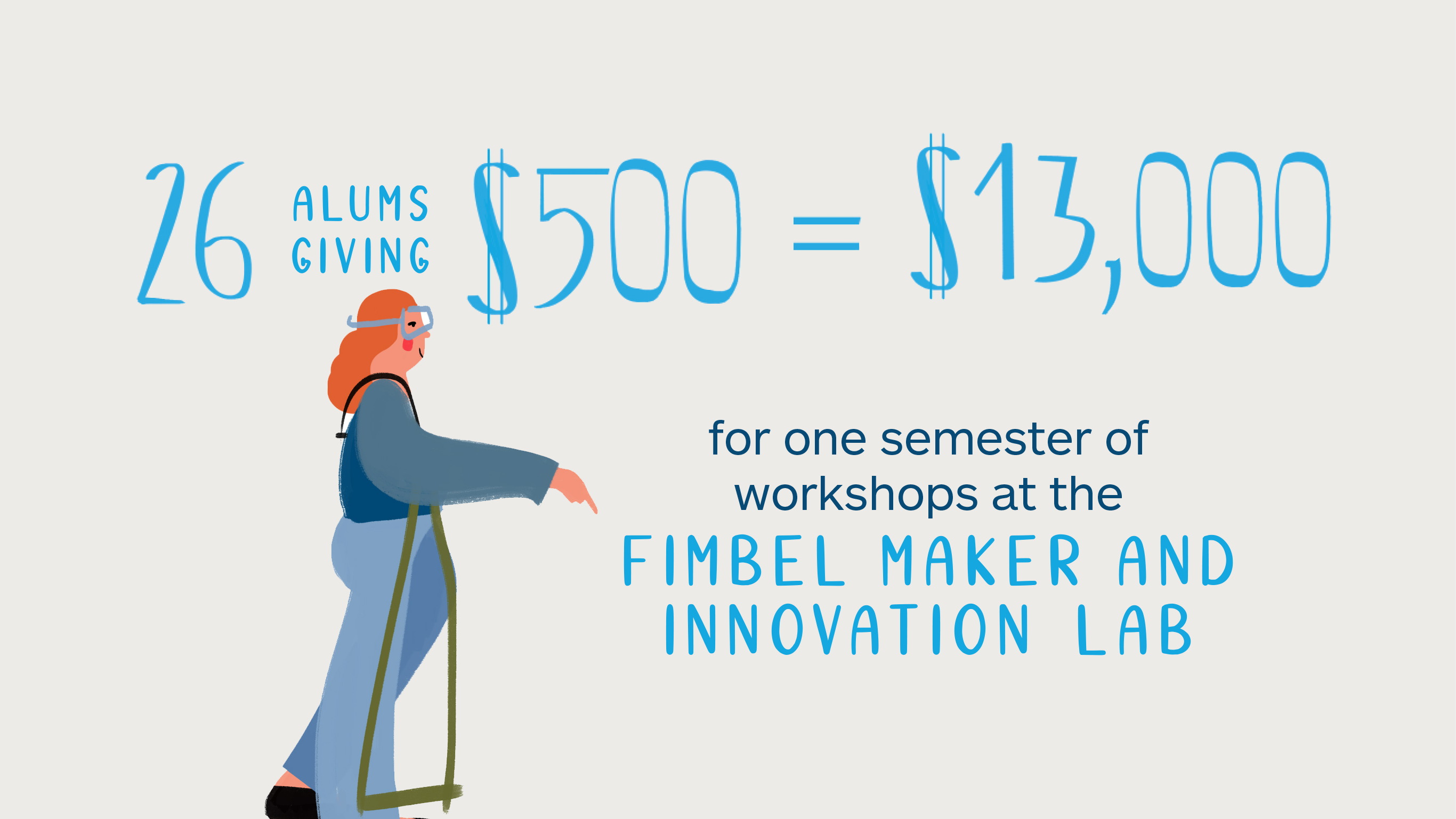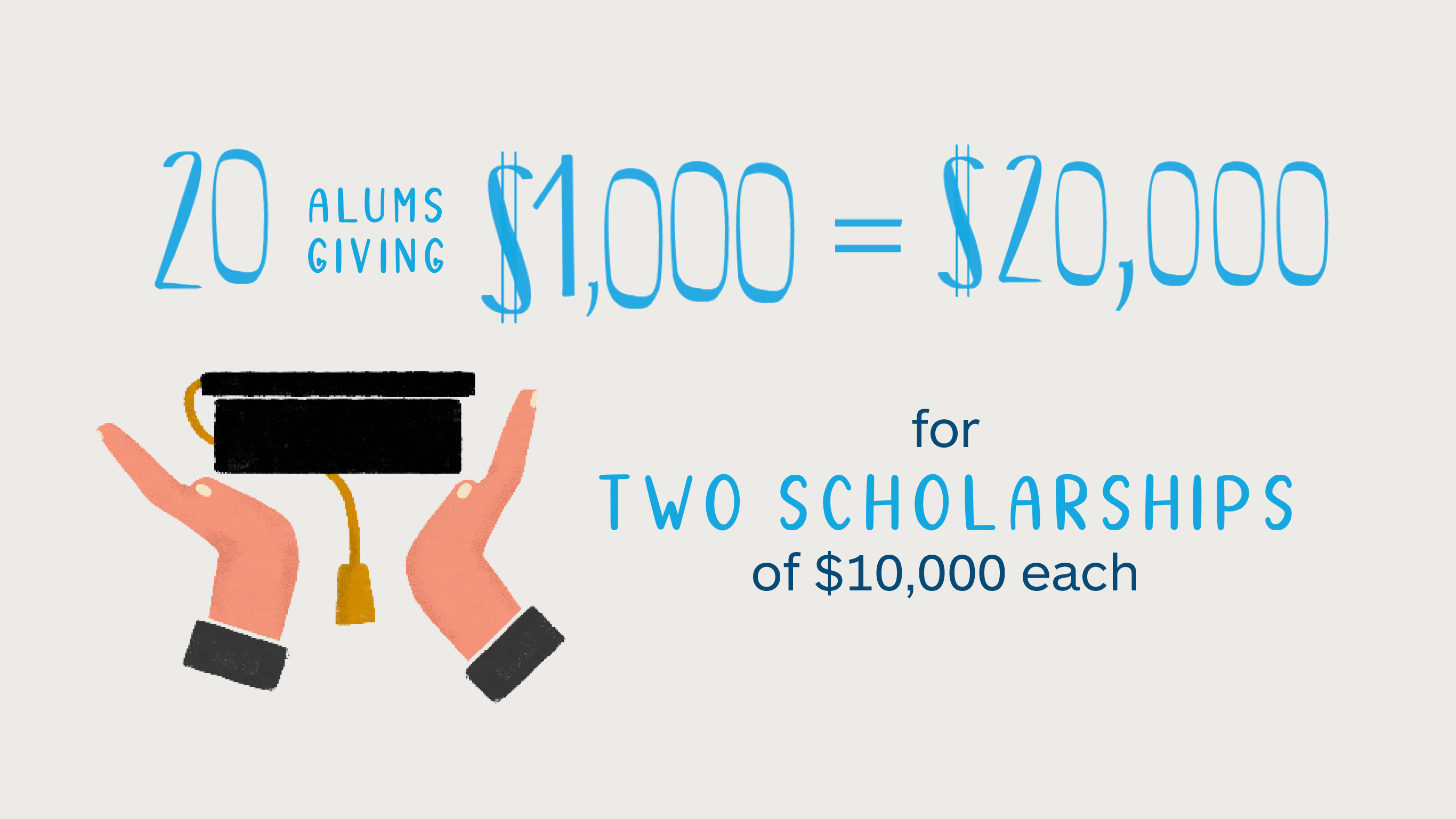 By the numbers: Average year participation percentages by decade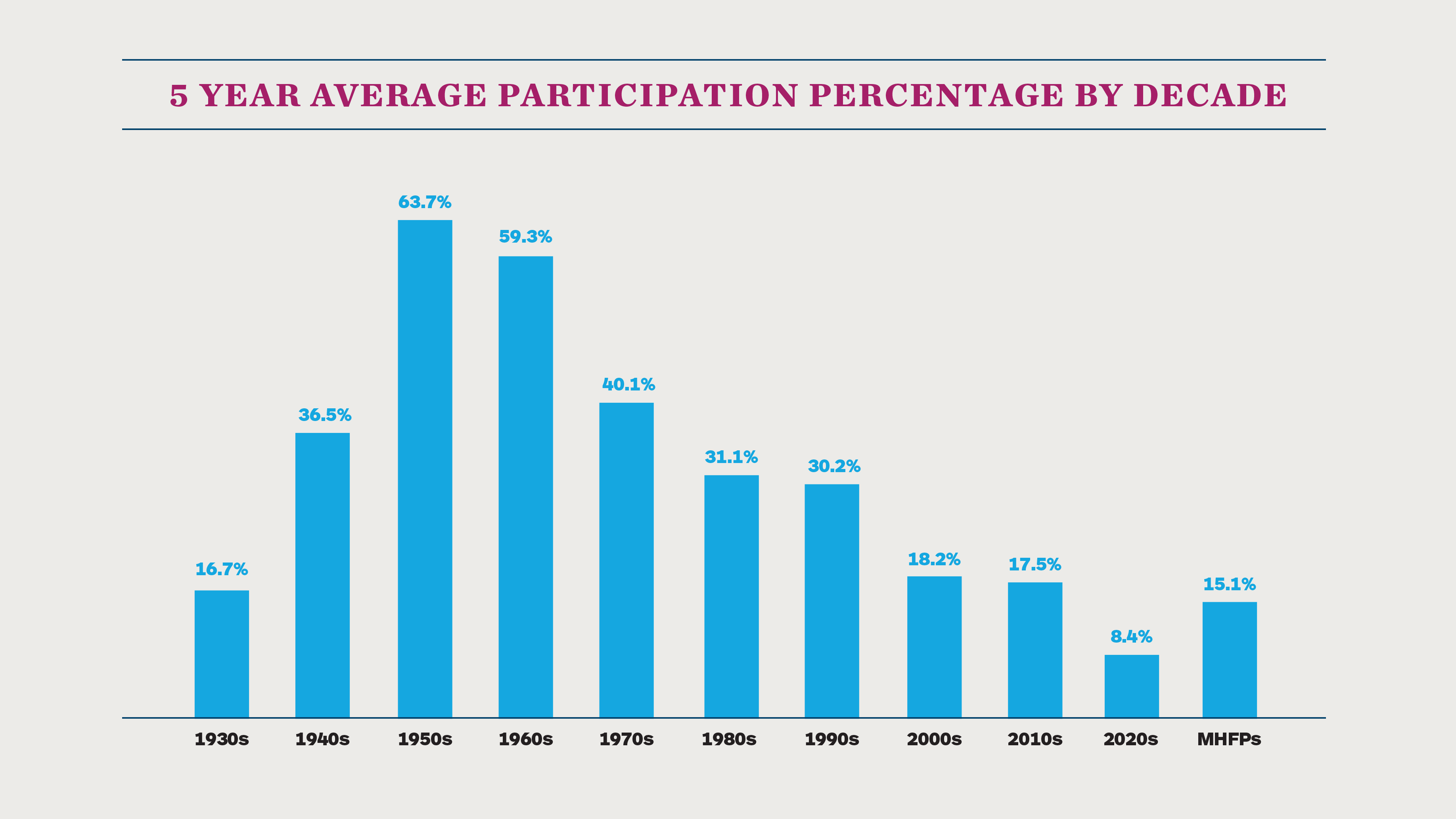 More about alum participation at Mount Holyoke:
30,600: Total # of solicitable alums this year
306: # of alum donors needed for one participation percentage point this year (this number changes as more alums graduate and the solicitable base grows)
59.8%: MHC's highest alum participation percentage achieved in fiscal year 1986–1987
13,591:  Highest number of alum donors to MHC in one year achieved in fiscal year 1986–1987
30.3%: Alum participation in fiscal year 2020–2021
9,133: Alum donors in fiscal year 2020–2021
31%: Average MHC alum participation over past five years
9,000: Average alum donor count over past five years
Downloadable social graphics
We are happy to provide some images and graphics for you to help spread the word on the power of participation through email or social media. Scroll through and click on the image you like. When the image opens, click on the download icon in the lower right corner. The horizontal images work best for Facebook and Twitter, the square images work best for an Instagram grid and the vertical images work best for an Instagram story.