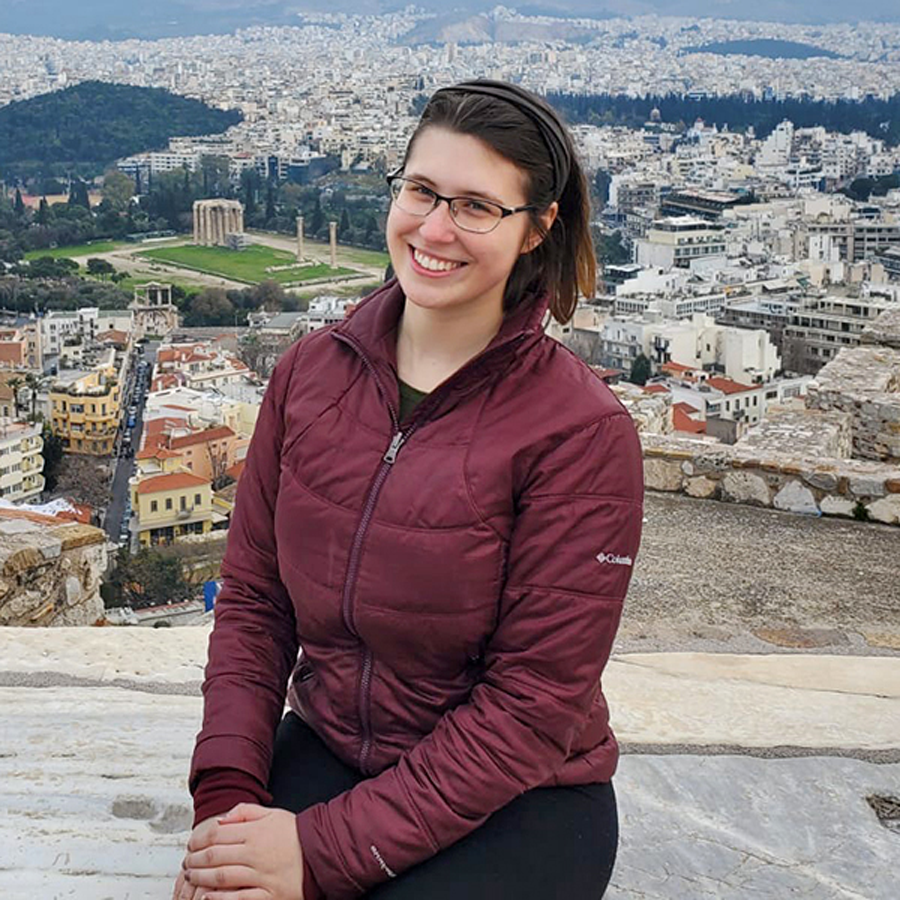 Name: Emily Carle '21
Major: religion major
Funding: Noel Robbins Congdon Scholarship, Lynk funding, Mary Lyon grant, Mount Holyoke College Emergency Student Relief Fund
Hometown: Newington, Connecticut
"I'm grateful for the support alums have given me. A lot of what I'm able to do is thanks to them."
Alums are an essential part of Emily Carle '21's experience at Mount Holyoke.  
"Alums are supportive of students financially, but also with networking, finding jobs and socially," says Carle. She works with several at her church. "I'm grateful for the support they've given me. A lot of what I'm able to do is thanks to them."
She has also made deep connections with her professors, especially in the religion department,  and has a special place in her heart for Meredith Coleman-Tobias, assistant professor. 
"She has been very influential in my life," Carle says. "She nominated me to attend a conference of the Forum for Theological Exploration, which connected me to a larger group of young folks pursuing religion. I'm really thankful for her support and her vision in believing in me."