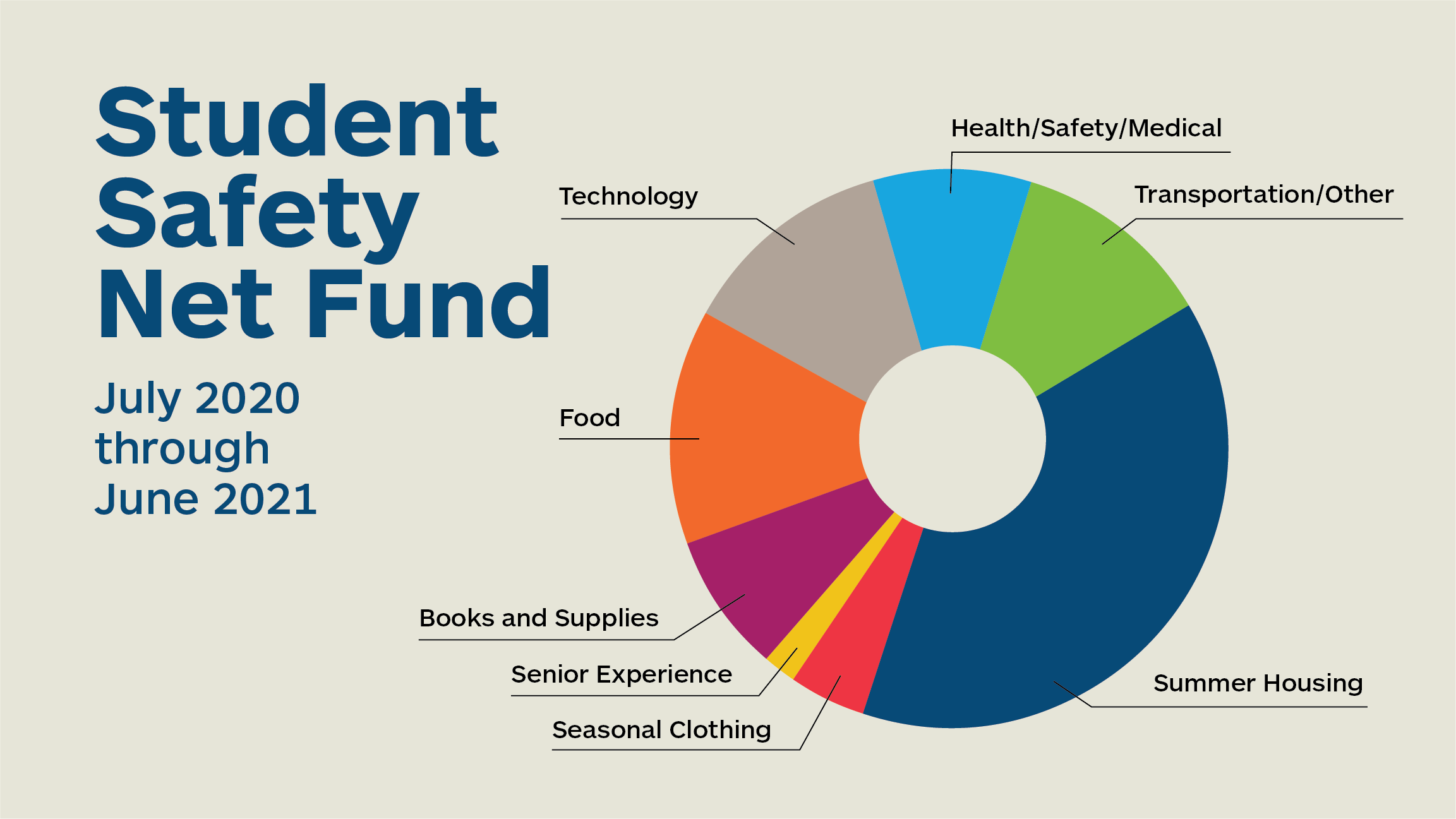 First-generation and low-income students bring unique strengths and perspectives to our diverse community. The College is invested in their success.
The Student Safety Net Fund supported more than 400 students in fiscal year 2021. 
Gifts to the Student Safety Net Fund directly helped students take full advantage of the Mount Holyoke experience by providing funds for essential living expenses, technology expenses and emergency needs. Thanks to the generosity of Bess Weatherman '82 and Mary Dee Beall '64, this fund is now endowed and will in perpetuity support the essential needs of first-generation and low-income students.
First-generation and low-income college students 
What is a first-generation college student?
At Mount Holyoke College, first-generation is defined as a student in which neither parent has earned a four-year degree. However, the College recognizes that the definition of first-generation is fluid and embodies a diverse group of individuals who hold multiple identities. 
First-generation students can be self-defining domestic or international students who:
are the first to attend a four-year university and attain a college degree
did or do not have parents, guardians or family systems to assist them in navigating the college process
have current parents or family systems who did not attend a traditional four year institution and attain a college degree
First-generation college students can include:
domestic and international students
students from any income status (low, middle, and/ or upper)
students of all ages
international students in which one or both parents did not attend college in the U.S.
What is low-income?
A low-income household is one whose income is low, relative to other households of the same size in their area/region. In the United States, a household is commonly classified as low-income, and may be eligible for certain types of government assistance, including Federal Pell Grant, if its income is less than two times the poverty threshold, as determined by the U.S. Department of Health and Human Services. In 2018, a family of four living in the 48 contiguous states or Washington, D.C., would be considered low income if their household income was less than $49,200.